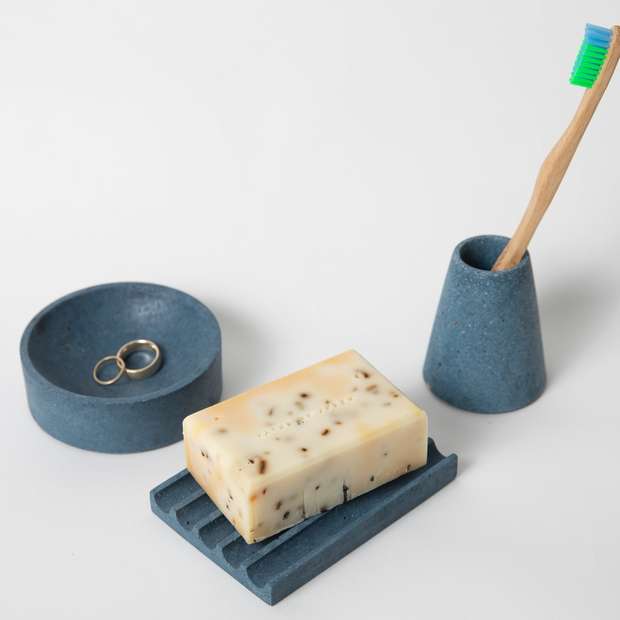 Terrazzo Soap Dishes & Toothbrush Holders
$29.00 USD
Beautiful terrazzo pieces for your bathroom - or find another use for these lovely objets. The ridged soap dishes are simple, functional and beautiful. They'll keep your soap above the gloppy mess, and avoid deteriorating. Concrete (see below), 3 1/4" x 4 3/4".
The toothbrush holders are elegant and minimalist, and each holds 1 or 2 toothbrushes. Concrete with recycled glass (see below), 2 1/2" diameter x 3" high.
Made in Texas, both shapes are individually hand cast from custom molds. Colors are integrally mixed into the concrete, which results in each piece being unique. The use of recycled materials creates a product 30% lighter than traditional concrete. Natural voids occur during casting and some pieces will have very small pin holes.