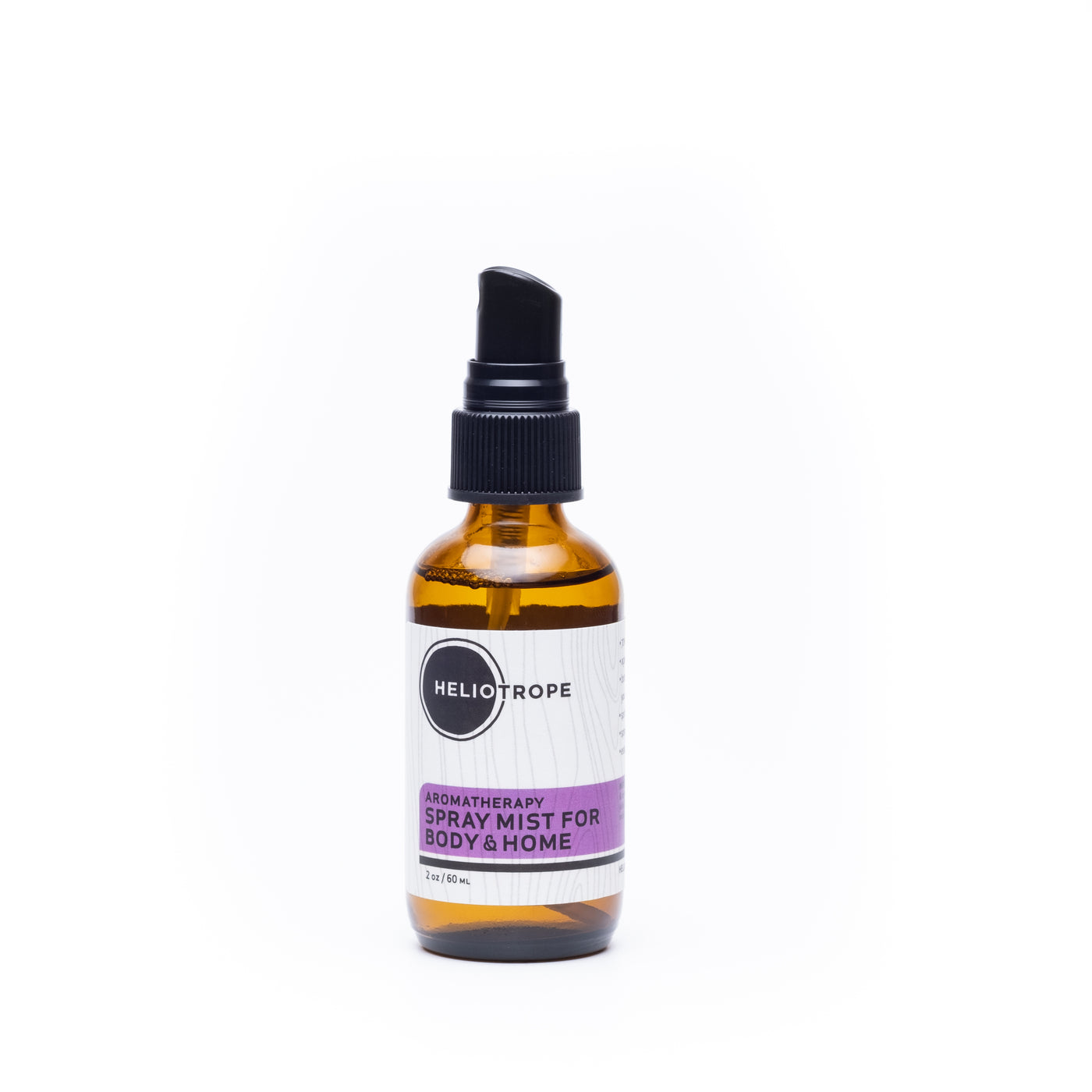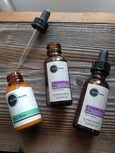 Aromatherapy Spray Mist for Body & Home
$19.00 USD $19.00 USD
Healthy body, healthy home. Aloe, white tea, and pomegranate, along with a host of other all-natural oils and extracts, combine to create an all-purpose aromatherapy mist. The soothing yet stimulating scent of botanical ingredients will calm, soothe, and revitalize you and your home.
Spritz all over your body to feel fresh and energized; organic ingredients mean it's safe for all skin types. Spray into the air and on linens to evoke a balanced and harmonious environment. 2oz amber glass bottle with fine mist sprayer.

Each blend is made up of various essential oils:
 Grounding
 includes Lavender, Geranium, Sage, and Peppermint 
 Seductive
 includes Rose, Clove, Ginger, and Vanilla
 Relieving
 includes Rosemary, Basil, Peppermint, and Eucalyptus
 Centering
 includes Grand Fir, Frankincense, Oak Moss, Bergamot, and Grapefruit
 Meditative includes Sandalwood, Myrrh, Frankincense, Oak Moss, and Ylang Ylang 


With certain essential oils (lavender, neroli, tea tree), it can even be used as a facial toner.
INGREDIENTS: Camellia sinensis (white tea), punica greanatum (pomegranate), theobroma cacao (cocoa), glycyrrhiza glabra (licorice), olea europaea (olive), pinus pinaster (maritime pine), hedychium coronarium (white ginger) & rosmarinus officinalis (rosemary) extracts in water; polysorbate 20, aloe barbadensis leaf juice*, glycerin, vitis vinifera (grape) seed extract, tocopherol (vitamin E) acetate, sodium PCA, allantoin, panthenol (pro-vitamin B5), sodium hydroxymethylglycinate, citric acid, sodium citrate, disodium EDTA - plus essential oils, as listed above. * denotes organic origin


***
This item is available Fragrance Free, or choose from one of our most popular Essential Oil blends in the drop-down menu. Or, you can customize it with any Essential Oil(s) you like (see the complete list here). Just leave us a note in your shopping cart specifying your choices.

Live near one of our stores in SF or Oakland? Bring back most empty bottles or jars to refill your Heliotrope product at a discount - save money and save the environment!

If you care to purchase this in larger quantities, just drop us a line and we can quote bulk prices for you, all the way up to a half-gallon jug!