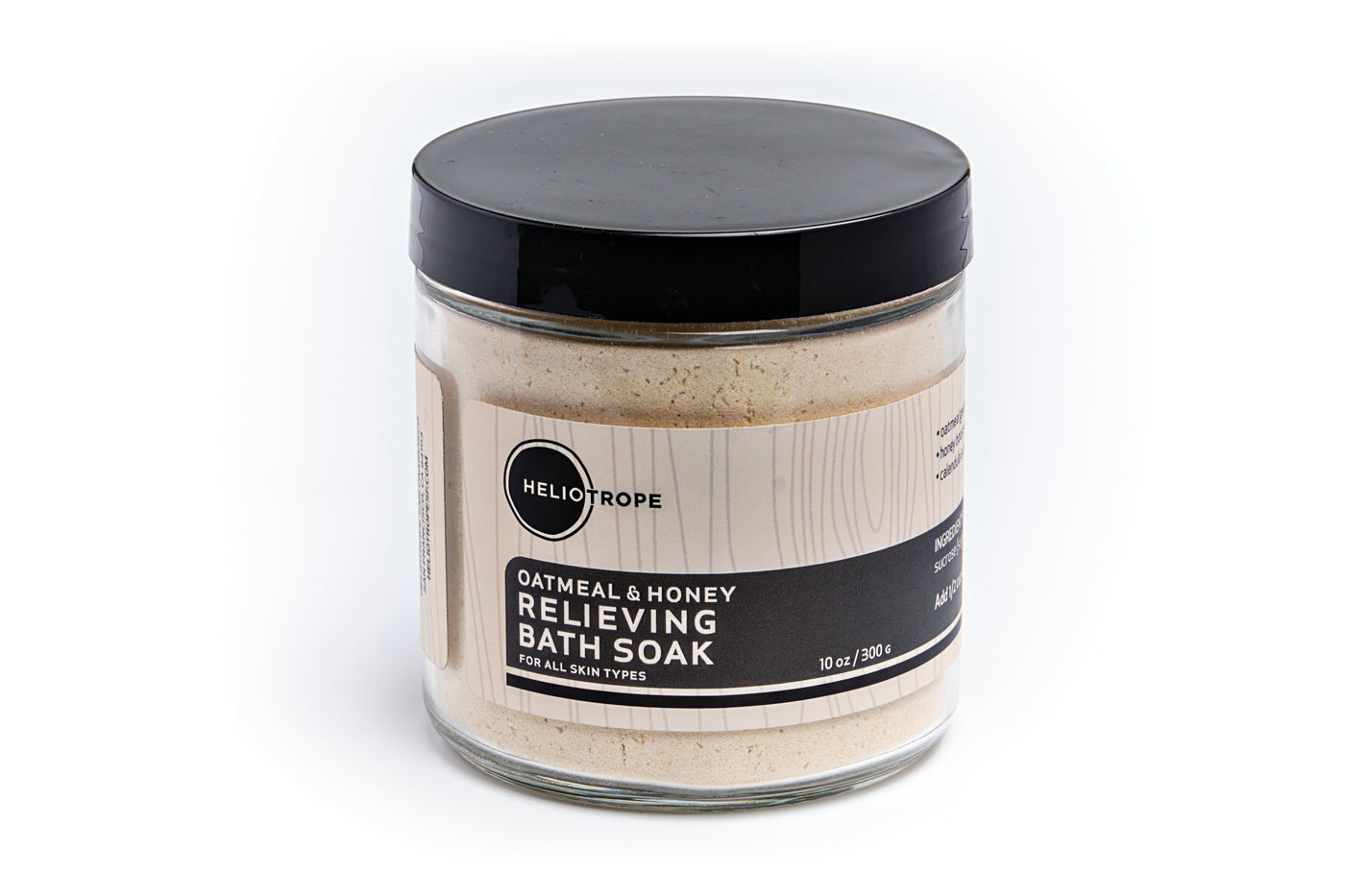 Oatmeal & Honey Relieving Bath Soak - NEW!
$28.00 USD
Looking forward to that bath at the end of the day? You've found the one. For centuries, folk remedies have called for oatmeal baths to relieve itchy, dry skin. We've added other natural, soothing ingredients like honey & epsom salts - for a healing soak whenever you need it. 10 oz jar.
oatmeal gently soothes & moisturizes skin

honey boosts the skin's own healing properties

calendula is anti-inflammatory
vitamin E is a strong antioxidant (and a natural preservative!)
naturally relieving
no synthetic perfumes or artificial colors
INGREDIENTS: Avena sativa (oak) kernel flour, magnesium sulfate (epsom salt), apis meliferra (honey) powder & sucrose (sugar), calendula officinalis (marigold) extract, tocopheryl acetate (vitamin E).