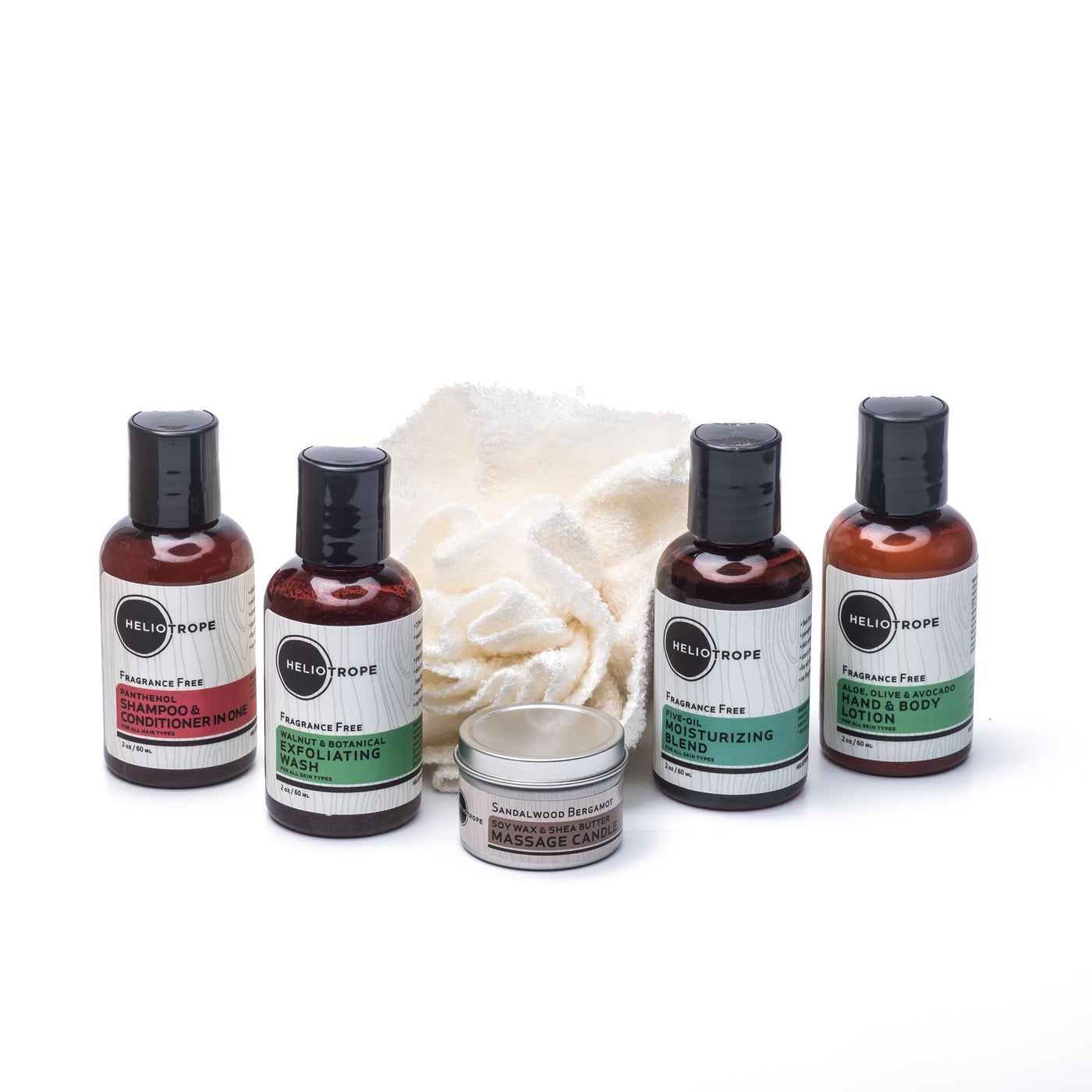 Small Body Care Travel Basket
$45.00 USD $54.00 USD
Head, shoulder, knees and toes – this kit has something for all your parts. Look inside the box to find: Walnut & Botanical Exfoliating Wash to soothe, comfort and seal in moisture; Aloe, Olive and Avocado Lotion; Aloe & Protein Moisturizing Shampoo; Jojoba & Panthenol Nourishing Conditioner; a mini massage candle that melts to become warm massage oil; and a soft bamboo "puff" to lather up.
All bottles are travel-friendly 2 oz, and come in a lovely lidded basket that can be used for storage. Good for you, and good for your body! 
Save over 10% when you buy these items together.