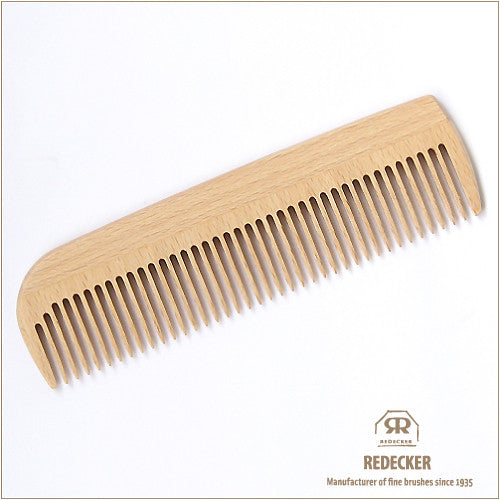 Redecker Wooden Combs
$24.00 USD
Two of these wooden hair combs are made from German beechwood and come in a couple of sizes. The "round" one (and its big brother, with a handle) are made of beautiful olivewood and comes from Italy.
What's so great about wooden combs? Well, aside from their remarkable attractiveness, wood has anti-static properties. No more random zaps!
Large: approx 6"
Small: approx 3 1/2"
Round: approx 4" L x 2 1/2" wide
Round w/handle: approx 8 1/2" long