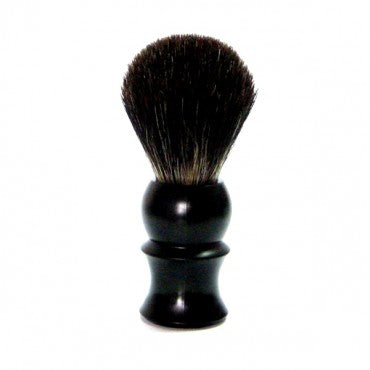 Shaving Brushes
$32.00 USD
Shaving brushes lift up each hair and coats it with shaving lather, maximizing the hair's exposure to the razor, and resulting in a clean and comfortable shave. Badger hair is a softer option than horsehair: it's traditionally used in shaving brushes since it retains water, helping achieve a great lather and close shave. Horsehair is coarser, for a firmer brush; it also exfoliates the skin.
Badger: Gold-Dachs "Best Basics" grey badger shaving brush with black handle. Made in Solingen, Germany. 
Horsehair: Vie-Long cachurro professional horsehair brush. Metal/wood handle with extra long hair. Made in Valencia, Spain.