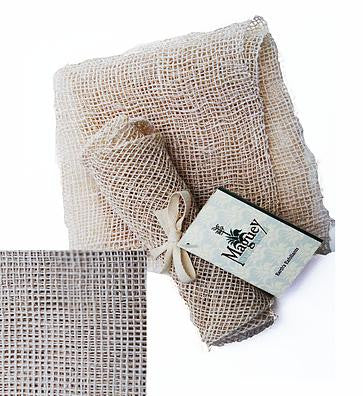 Agave Fiber Cloths
$12.00 USD
These unique products are hand made by artisans from Mexico. Many operate in cooperative communities to pool resources and weave these indigenous fibers.

These ayate weave cloths are made of 100% natural agave fiber, an all-natural, extremely durable way to exfoliate in the shower or bath. Available in two sizes:
Medium Weave Cloth: 13" x 13"
Back Scrubbing Cloth: 12" x 30"