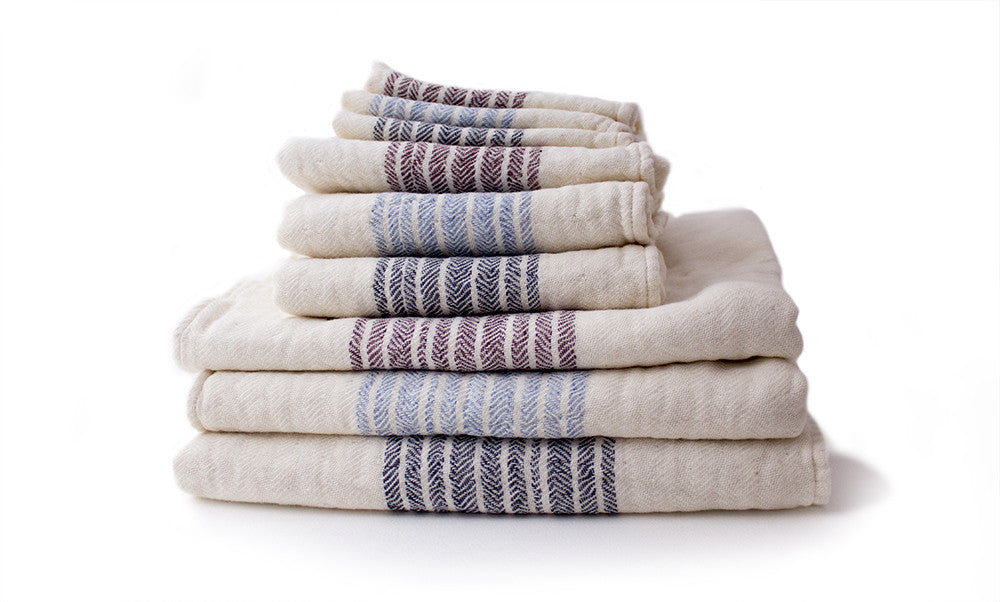 Kontex Flax Towels
$84.00 USD
Kontex towels are woven at gentle speeds on an old fashioned weaving machine. This manufacturing process brings out the natural softness of the materials and makes these towels as soft and silky as cashmere, yet durable enough for everyday use. One side is a flat weave, the other terry for more absorbency.
100% cotton
Made in Japan
Bath towel is 23 3/4" x 49 1/4"
Hand towel is 13 1/4" x 33 1/2"
Washcloth is 13 1/4" square
Machine wash

Blue striped towels have a cream-colored background, Grey stripe has an oatmeal-colored background (burgundy stripe has been discontinued). Organic cotton from Imabari, Japan.