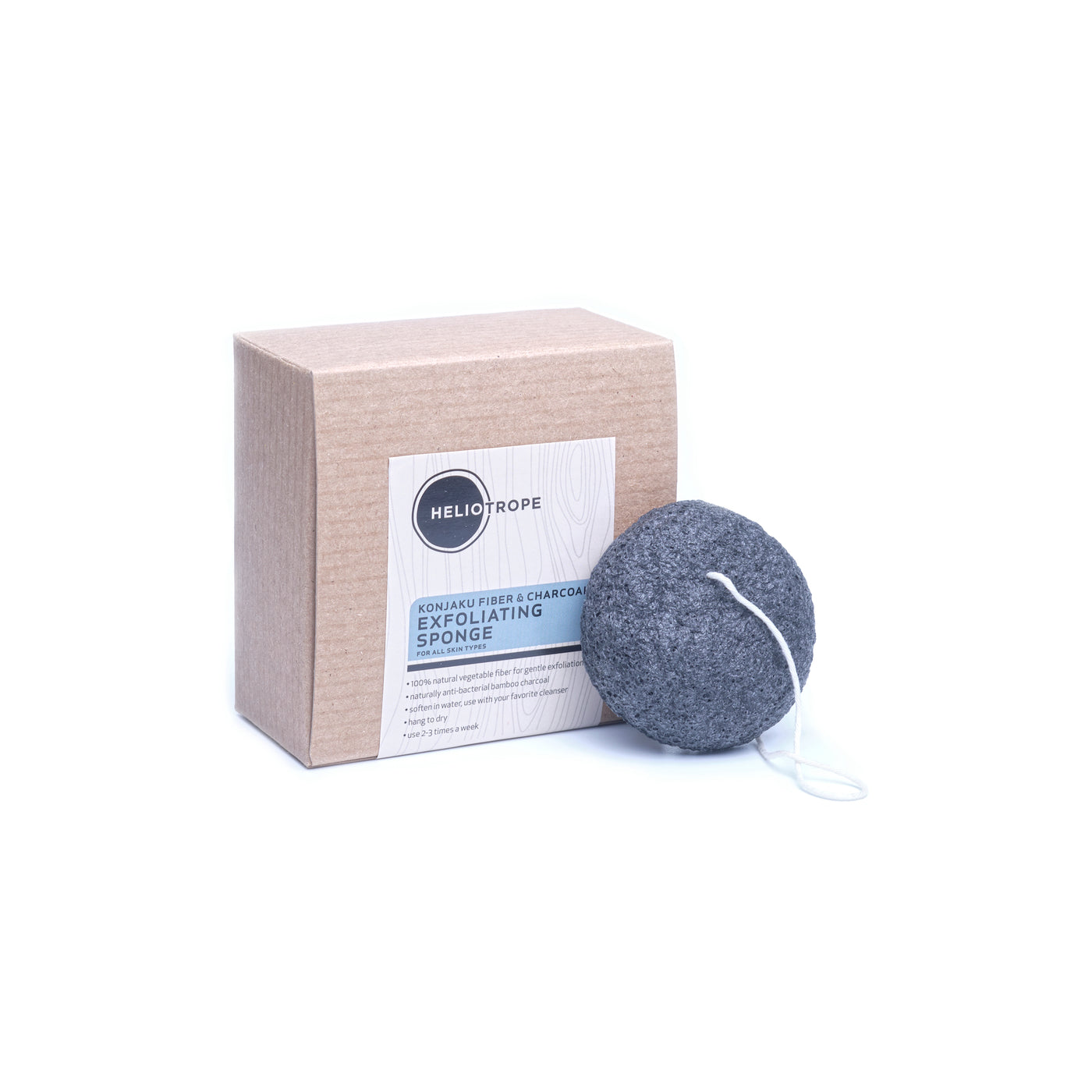 Konjaku Fiber & Charcoal Exfoliating Sponge
$9.00 USD
100% natural konjaku fiber - a vegetable fiber extracted from the plant Amorphophallus Konjaku. It's sustainably grown with no preservatives, no coloring and no additives. This earth-friendly vegetable sponge cleanses & moisturizes your skin while gently balancing the skin's natural pH levels, restoring your skin back to its original and natural shine, for a healthier complexion.
Just soak the dried sponge in water for a few moments until it's soft. Then - if you wish - add a dollop of your favorite facial cleanser and cleanse as you normally would (with the natural anti-bacterial benefit of bamboo charcoal, there's actually no need to use cleanser). To extend the life of your konjaku, please hang to air dry after every use.
Konjaku, commonly called Konnyaku or Devil's Tongue, is a perennial plant from southeast Asia. The dried plant contains glucomannan, a vegetable fiber (also called Mannan). Our version contains Binchotan charcoal, which is naturally anti-bacterial and anti-mildew.
Imported directly from Japan especially for Heliotrope San Francisco. New Lower Price!