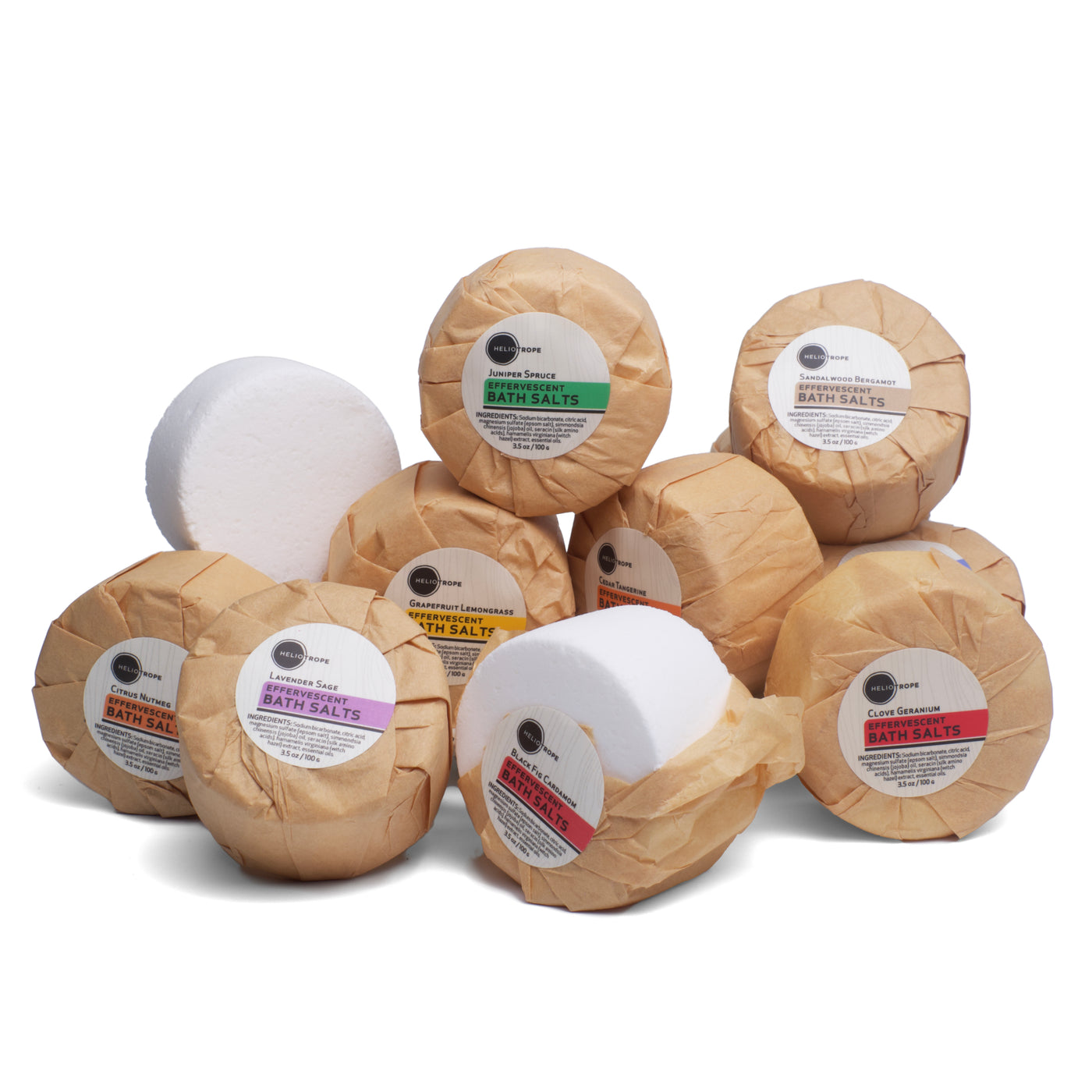 Effervescent Bath Salts w/Jojoba & Silk Proteins
$8.00 USD
Make any bath into a party. These "bath bombs" have jojoba oil to soften skin and silk proteins are rich in amino acids, which stimulate collagen production. Approx 4 oz each.
We have transitioned to a new DISC shape, rather than our old sphere. Same great product, same amount of fizz, same packaging - but a 2 1/2" diameter disc (think of a white hockey puck).
all natural, bubbly fizzy (not like a bubble bath)
intensive moisturizing, makes skin feel silky smooth
no artificial fragrances - naturally scented with essential oils
NEW packaging - we've eliminated the plastic shrink-wrap, and now wrap our fizzies in biodegradable, non-petroleum wax paper!
Now available in 12 essential oils blends !
INGREDIENTS: Sodium bicarbonate, citric acid, magnesium sulfate (epsom salt), simmondsia chinensis (jojoba) oil, seracin (silk amino acids), hamamelis virginiana (witch hazel) extract, essential oils.