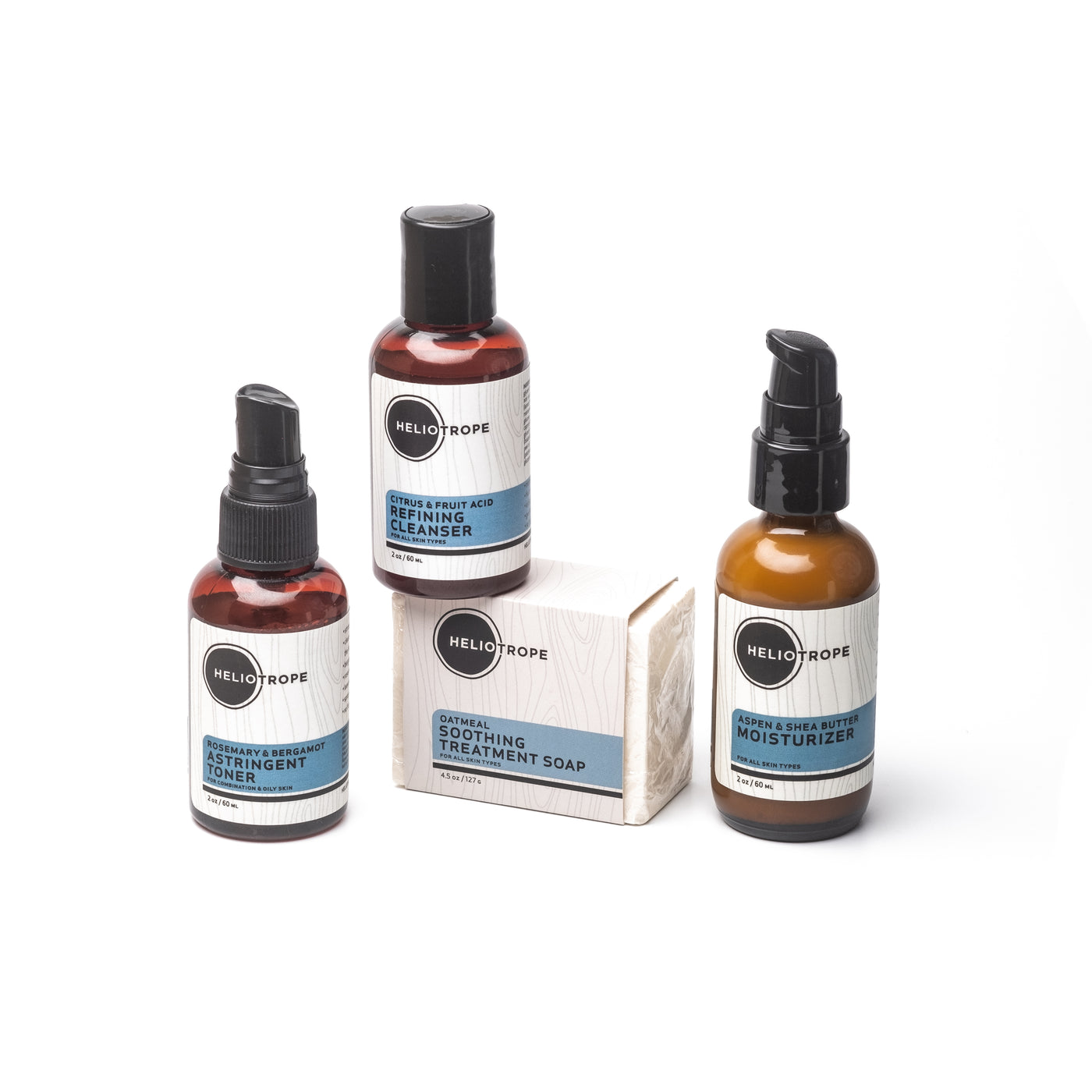 Small Face Care Basket
$76.00 USD $88.50 USD
Cleanse, tone, moisturize, spritz, repeat. This kit starts with an all-natural facial cleanser, moves on to a refreshing toner, then on to our soothing, healing moisturizer and - for good measure -  our moisturizing Oatmeal Complexion Soap.
All comes in a beautiful woven basket for a great gift.

Choose your cleanser, toner, and moisturizer in this face-friendly kit, and create your nightly dream routine. Cleanser & toner are 4 oz each; moisturizer is 2 oz.

Save over 10% off regular prices when you buy these products together.